Sharon and I headed to Rosemont, IL this past weekend. While there, we did a number of things: rented a
G35 Sedan
and somehow forgot to take a picture of it, stayed at a
Westin
, went to
Medieval Times
, took
the train into Chicago
, ate at
Mike Ditka's Restaurant
and
DRANK FOOTBALL BEER
, went up in the
Hancock Observatory
and saw
Chicago
, took a
death-defying nap
, saw a
Maseratti
, consumed one of the best steaks ever at
Morton's The Steakhouse
, took the G35 into Chicago and
shopped at some rubbish places
, turned Sharon onto
an awesome game
, and lastly ate at a
Chili's
in
Chicago O'Hare
.
While all that was fun, the pinnacle of the entire trip was going to the
Rosemont Theater
to see
Distant Worlds: Music from Final Fantasy
(
pic!
).
The concert was amazing. It's the second Nobuo Uematsu/Final Fantasy concert that I've been fortunate enough to attend (
the first
was in Atlanta in 2005). I failed to post a review in 2005 after seeing the first show (Dear Friends) because I don't have the vocabulary or the creativity to really describe how wonderful the event was. This experience was just as wonderful, during the concert, but even sweeter afterwards because I paid a little extra for the hot-shit tickets that got me a CD of the music (recorded by the Royal Stockholm Philharmoic Orchestra), a super-high quality program book, AND I got to meet
Nobuo Uematsu
(the composer) and
Arnie Roth
(the conductor):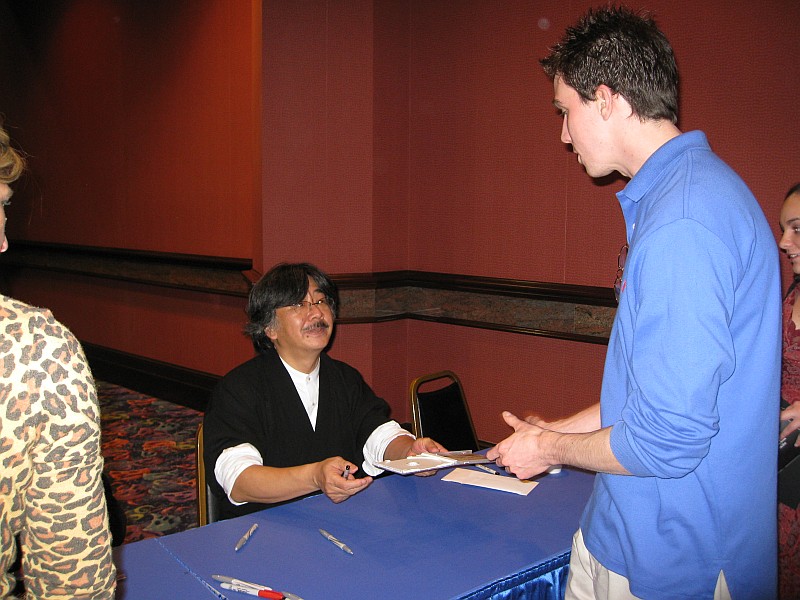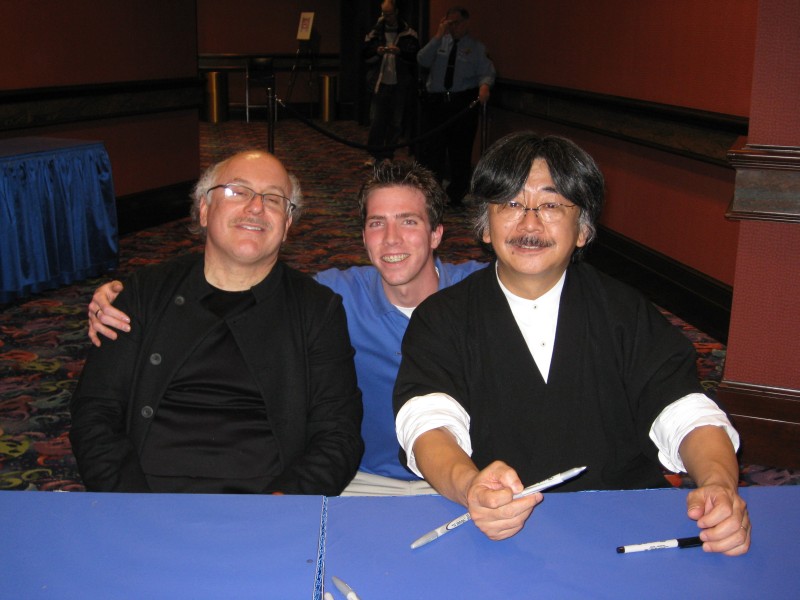 I wasn't as starstruck as I suspected I might be, but the experience was definitely enhanced since I was able to meet him, give him my gratitude, get an autograph, and capture the experience digitally ensuring I won't forget it.
I also took
some videos of the show
. If you can stand the sound quality, enjoy the Terra Theme.