Sharon and I
went to
Fort Myers, Florida
this weekend for some hot vacation action. We flew out of
ORF
on Thursday evening, had a brief stop in
ATL
, and finally landed at
RSW
around 11:00 PM. We then proceeded to pick up the hottest of rental cars: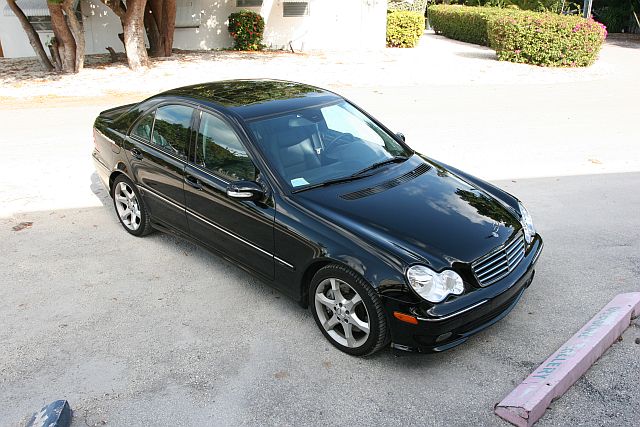 the Mercedes C230
It was pretty expensive, but absolutely worth it. It was a joy to drive around for 4 days and almost 700 miles. We drove it
to the top of the keys
on Friday Night, back on Saturday Night, and all in and around Fort Myers and Sanibel Island. The sweetest features were the variable speed windshield wipers that could tell when and how hard it was raining, and the digital cruise control. Other notable features included the fully electronic seat adjustments, steering wheel radio controls, and automatic ... wait, what the hell am I going on about my rental car for?
I proposed
to Sharon on Friday night! And
she said yes
! Actually she said "
well, yea, I guess
", but that's at least an affirmative response, right? I'm very excited about moving on and writing the next chapter in our lives. It's a shame I waited so long, but this way, I know she's the perfect fit for me.
We're shooting for August 2008, but that might conflict with
another pal
's wedding. Preferably, I'd like it to happen on August 10th, so we can share that day with another
hot
couple
, but Sunday isn't the greatest day for weddings.
Until next time.